Diese Veranstaltung hat bereits stattgefunden.
ONLINE: CEE Conference on Hospital Hygiene and Infection Prevention
10. März 2021/9:00

-

17:00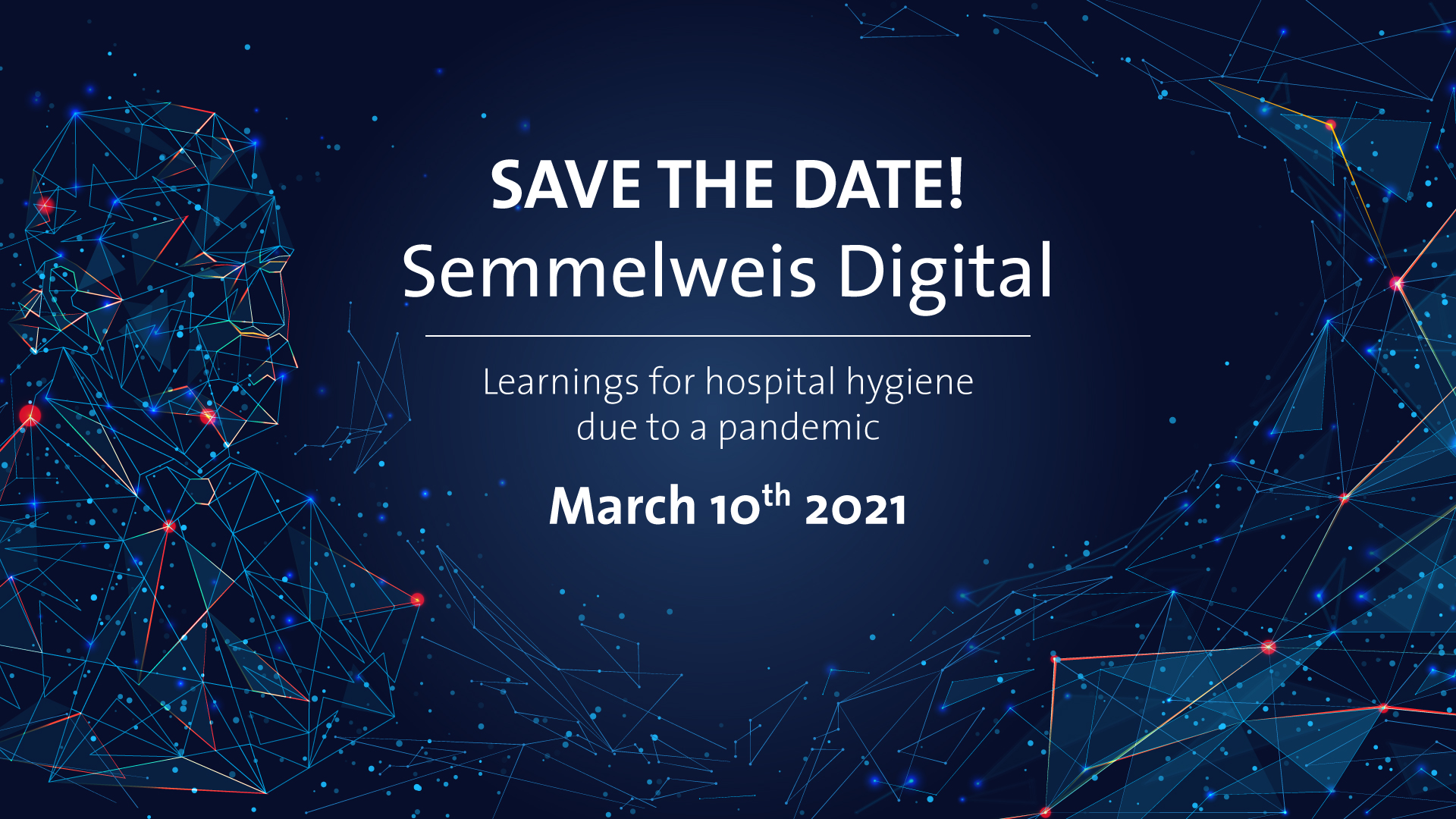 Our first online conference will take place on March 10th 2021. Participation is free of charge.
The event discusses the chances and learnings from the COVID 19 pandemic for the still neglected topic of hospital hygiene. We believe that the raised public awareness of hygiene, especially in health care institutions will help us sustainably change the way this topic is talked about and acted upon. The digital event gives you insights from hospitals in the CEE region, recent studies on COVID 19 and HAI and a closer look at antibiotic stewardship from different CEE countries. We will further disucss the topic "Learnings from a panedemic: raising the importance of hospital hygiene (workers)" with healthcare experts.
In preparation for this event we welcome any input you have on this matter. Send us your ideas, your thesis or a completed paper – we will make sure that all opinions will be heard: office@semmelweis.info